Spain &
Basque

Airport transfers
+34656710167 +34945003353
PRIVATE TRANSFERS SERVICES     
Bilbao Airport  transfers – Vitoria
Bilbao Airport  transfers- San Sebastian
Biarritz  Airport – Vitoria
Biarritz Airport  - Bilbao
Barajas Airport – Vitoria
Barajas Airport  - Bilbao
Santander Airport – Bilbao
Santander Airport – Vitoria
Bilbao Airport transfers - Pamplona
Bilbao – Zaragoza
Vitoria- Pamplona
  CHECK AVAILABILITY!                                                                                                                                                                                                                                                                 
NEW booking channel  add +34 656710167 to your WHATSAPP contacts and get a direct channel to our booking central


Don't queue for taxis; don't wait for shuttle buses at the Airport.
We wait for you and drive your family directly and privatly to your Hotel with no stops

Luxury car rental with driver for hours.
Procurement of vehicles are available for full time or part-time, excursions andsightseeing.

TAXIBUS MINIVAN MINIBUS 6, 7, 8, Pax
If you need child seats, ask for them.
Do not waste time at the airport! "book your Bilbao airport transfers"
PatxiTaxi covers all Airports in the Basque Country.
With reseved ensuring the timeliness and effectiveness in all transfers.

Agreed Prices
WHEN YOU TAKE THE PLANE, LET US TAKE THE STRAIN

Bilbao English Cab, Vitoria English cab, San Sebastian English cab .
Attendance to concerts  Agreed trips we offer you a special service if you need a quality and personalized means of transport.
You can travel to Madrid to see you favorite stars' concerts in exchange of only 75 € (return ticked included). (*) This offer depends on then number of people (maximun 8 people).

Consult other destinations.
Trips inside Basque Country (all day)
You can easily know every beatiful place in the Basque Country. The customer will decide the way. You just have to book your Bilbao airport transfers to pick you up and enjoy your journey without any further worry!.
Bilbao airport transfers to wineries

Wine culture is very important in our region. Transfers from Bilbao airport transfers to RiojaFollowing out tradition of visiting wineries, you have the opportunity to visit the wineries in La Rioja and La rioja Alavesa. We can agree the price depending on the route.Book your ticket beforehand.(At least 1 day in advance).-
Enjoy this fabulous cider culture and taste the great Basque cuisine.Stag party/Hen party.Why not to travell to the Basque country to enjoy ours pubs/discos and traditionals restaurants.
It´s party time !!



We have developed special prices for companies. Get more information of Bilbao airport transfers at bookings@patxitaxi.com
We have a policy of dealing with our customers directly and effectively in order to give you an exclusive and personalized service.

Mercedes S Class , E Class, Viano and V Class available.
CORPORATE CHAUFFEURS

Our services includes the availability of luxury vehicules with private chauffeur for a wide range of services, like a simple Bilbao airport transfers  to a specific destination, for short or long distance journeys, vehicles available for hire at your best convenience, for whole days or just for hours, or for business day trips.
Our exclusive services are focused on those clients or companies who simply wish the best results at highly competitive rates.

Discretion, reliability, and efficiency in every service. We offer you a group of professional chauffeurs with experience and highly qualified.

You will be able to obtain all the information you may need for a personalized booking by contacting us at our Booking Centre.

We can only accept bookings with 24 hours in advance on our web site, by phone or via e-mail, Bilbao airport transfers prior confirmation on availability
Spain Taxi transfers/shuttle to airports
Bilbao  airport Transfer - Biarritz - Hondarribia - Zaragoza expo - Vitoria – Logroño – La Rioja – Pamplona  San Fermin San Fermines- Barajas airport.
BILBAO AIRPORT TRANSFERS SERVICES

Don`t wait for a taxi at the airport anymore. , Book  Bilbao airport transfers !.
PATXITAXI provides you the service is available at all the airports in Spain. Once you have made a booking, punctuality and efficiency for all journeys are guaranteed.
We won't let you down.
Foronda, Vitoria                     Santander
Loiu (Bilbao airport transfers)            Biarritz
Fuenterrabia, Hondarribia        San Sebastian
Barajas, Madrid                      Irun
We are partner  of TAXIBERIA "Events and Business travel network"
PRESUPUESTO PARTICULARES: servicios@patxitaxi.com
PRESUPUESTO EMPRESA: empresa@patxitaxi.com
(TAXI SHARING)  CONSULTAR DISPONIBILIDAD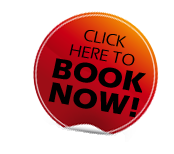 Bilbao airport transfers- Vitoria
Bilbao airport transfers- San Sebastian
Aeropuerto de Biarritz – Vitoria
Aeropuerto de Biarritz – Bilbao

Aeropuerto de Barajas – Vitoria
Aeropuerto de Barajas – Bilbao
Aeropuerto de Santander – Bilbao
Aeropuerto de Santander – Vitoria
Bilbao airport transfers – Pamplona
Novedad!! reserva tu traslado Bilbao airport transfers desde tu WHATSAPP!!
Añade nuestro número a la agenda de tu smartphone y  sí tienes instalada esta app, tendrás linea directa con nosotros para reservar tus traslados.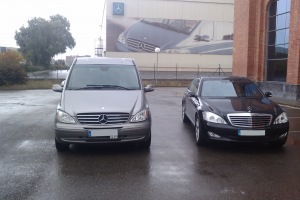 No esperes Taxi en el aeropuerto, "resérvalo " – Bilbao airport transfers
PatxiTaxi da cobertura en todos los aeropuertos.
Alquiler de vehículo de lujo con chófer por horas.
Contratación de vehículos a disposición durante jornada completa o por horas, excursiones y visitas turísticas.

DISPONEMOS DE PAGO CON TARJETAS

Bilbao airport transfers SERVICIO TAXIBUS  MINIVAN , MINIBUS 6, 7, 8, Pax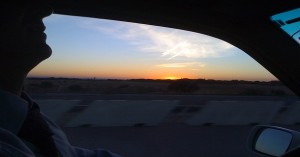 ASISTENCIA A FERIAS, CONFERENCIAS Y EVENTOS

Los viajes concertados, son un servicio especial que PatxiTaxi ofrece a los clientes que necesiten un medio de transporte de calidad y personalizado.
Sí necesita sillas especiales para niños, solicitelas.
¡¡ NO Pierda tiempo en el aeropuerto!! "resérve su traslado"
PatxiTaxi- Bilbao airport transfers -da cobertura a todos los Aeropuertos del País Vasco.
Con cita concertada se garantiza la puntualidad y la eficacia en todos los trayectos.
*Autopistas no incluidas y precios por persona para minivan 7 ó 8 PAX y completo.
* Existen precios especiales para clientes habituales de Bilbao airport transfers.
Bilbao airport transfers , Vitoria, reservas, privado, aeropuerto, Loiu, autobus, first class, chauffeur hire, Madrid airport transfers, Pamplona, San Sebastian, Santander, VIP largo service, Biarritz, Mercedes S Class, transporte empresa, executive, eventos